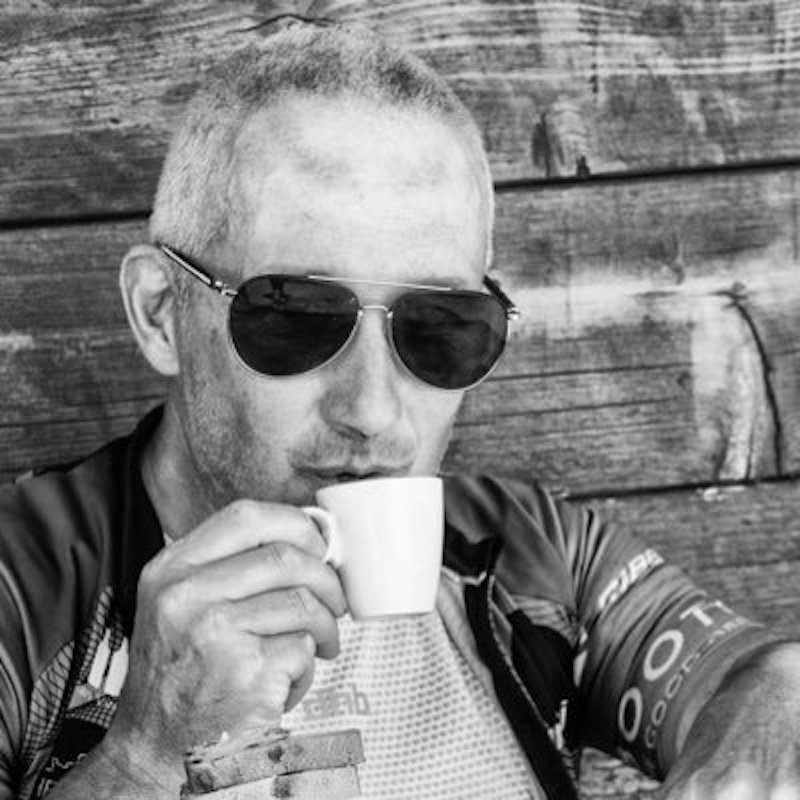 My name is Peter Georgi.I started cycling as 14 year old in 1980 and quickly fell in love with the sport. As a junior and young elite I raced and won for Great Britain and spent summers racing in France.
I never turned professional, instead I turned to television and spent over ten years producing Science films and series for the BBC.
On reaching 40 I returned to high level cycling, winning many National titles as a Master on road, track and time trial. I even became European Master's Scratch race champion. The past 12 years has seen me move into helping others with their cycling. I brought my children to the sport and my son raced to a high international standard, riding for Team Wiggins. My daughter currently rides for Team DSM, one of the leading Women's World Tour teams.
I also support guided rides as a ride leader or captain and in 2022 rode the whole route of the Tour de France supporting the riders from the Cure Leukemia, Tour 21 raise of €1m: Tour21 I and they rode each stage of le Tour, one week ahead of the pro's. It was an incredible thing to be part of even though we were just getting round. My group's time on the Alpe d'Huez day was 9 hrs 47 minutes. Tom Pidock's (the winner) was 4 hrs 55 minutes!
Liv CC is here to give our young riders a platform for their talents. We plan to ride as many of the Nation's Cup races in Europe as possible and race competitively in the elite women's races in the UK.