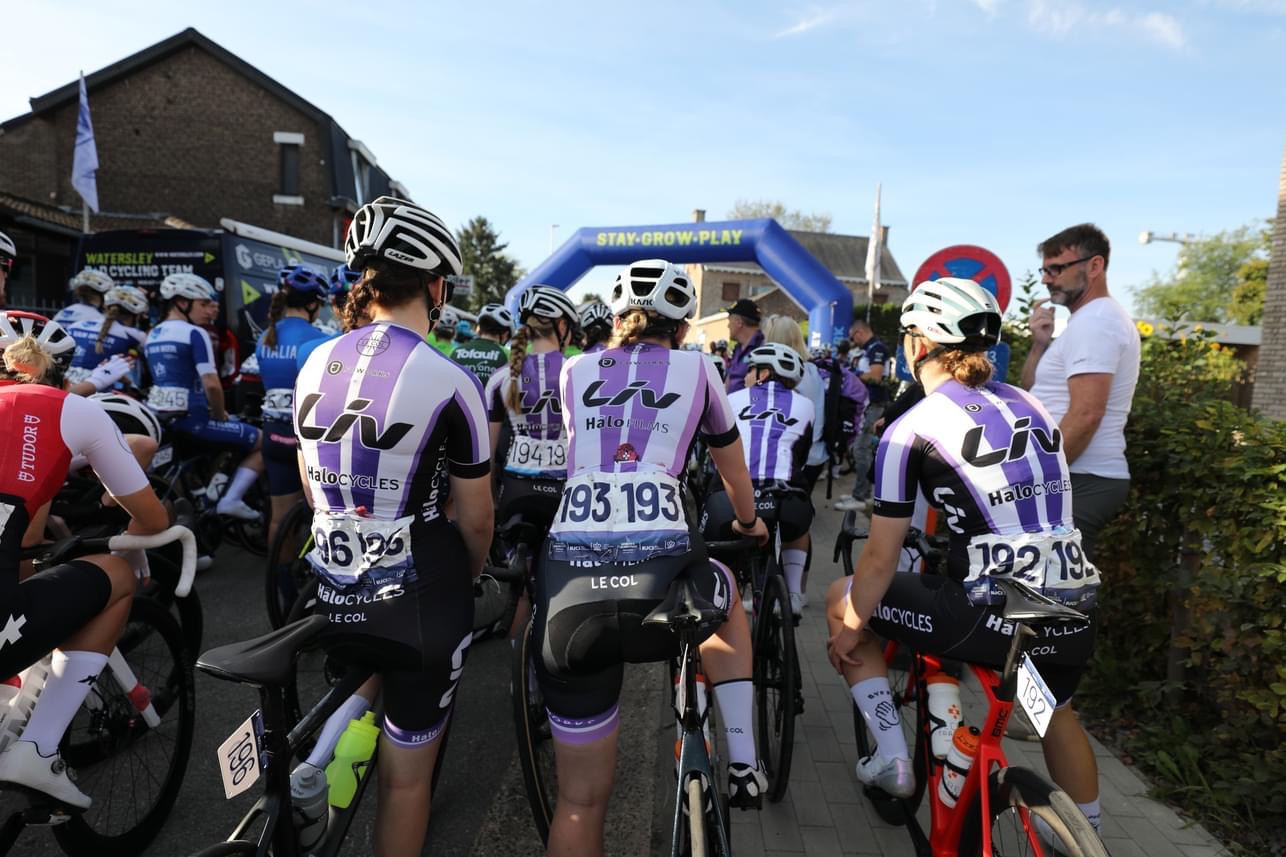 The last race for Liv CC Halo Films this year is another favourite, The Watersley Challenge.
This 3-day stage race in Southern Holland is based around the town of Sittard, the home town of the DSM World Tour team. The race has evolved over the years and this year consisted of a prologue on the purpose built, Tom Dumoulin bike park and two, fast, technical and hilly road stages around the Limburg hills.
The Liv CC team this weekend consisted of 3 of our 2023 riders, one rider joining next year and two guest riders. Some had ridden the race before and some hadn't. For me, this line up is perfect to help riders develop, a mixture of experience and enthusiasm. It seems odd to think that you can have that in a junior team. But seeing the composure and process of the riders riding their last junior race compared with the first years, you can clearly see the development.
Watersley is really our "laaste ronde" for the year and it was a great weekend to end on. One of our riders had her best ever time trial, finally being able to "get it all out on the road". Another said she found positioning a lot easier, and the following car was called into action for the first time, twice. We don't have a proper cycling roof rack, only one of those domestic ones from Halfords and when we had a front wheel puncture, chose to change the wheel! Later, one of our riders called us up for bottles. Dealing with both would have been a lot more stressful for the riders at the beginning of the year, so to see how well they coped with things was rewarding.
As ever, our crew was parents. Some had been to races before, others hadn't and I think that is the best way. Part of my goal with Liv CC is to help parents grow as their children grow within the sport. They come into the team from the youth categories, where parents look after their children 100% and only really have eyes for their own. They leave the team to go onto UCI teams where parents are not part of the deal. I hope we can be part of that transition.
As we come to the end of the year all the riders and families want to thank the The Rayner Foundation for their support through the year. They have helped with every one of our international trips, making the financial burden that little bit lighter.
So here's to the end of 2023 and looking forward to 2024.