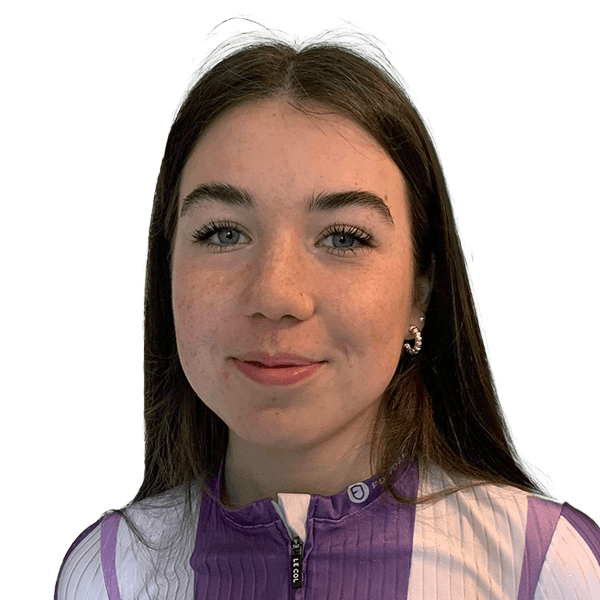 About me
I have been riding since I was 7 and I ride both road and cyclocross. I first got into cycling through watching the Tour de France. I've been very lucky to be supported by some amazing people throughout my younger years of cycling and still ongoing. I was lucky enough to represent the south region in the school games, inter regionals and the youth tour of Scotland.
I have also represented GB on three occasions for cyclocross. Last year was a big step up as I was going into my first year of junior, and as part of the Liv Halo team I was lucky enough to be involved in many races internationally and nationally including the ladies trophy in Belgium and the junior ladies trophy in Belgium, I also did the women's team cup in England, and a few nations cups. I was fortunate enough to be offered guest rides for other teams so that I could compete in some of the bigger races for example Ghent Wevelgem and Tour de Gévaudan.
My favourite race of last season was the Tour of Flanders (Ronde van vlaanderen) as I felt I rode very strongly throughout the whole race and the atmosphere was amazing. I've just come out of a really positive cyclocross season and particularly enjoyed my week in Belgium at Christmas riding Diegem, Loenhout, Baal and Herentals. Very excited for the season ahead.
Favourite rider
Cecilie uttrip Ludwig
Favourite race (you have ridden and want to ride)
Ronde Van Vlaanderen
Pre-race meal
Salmon, rice and broccoli