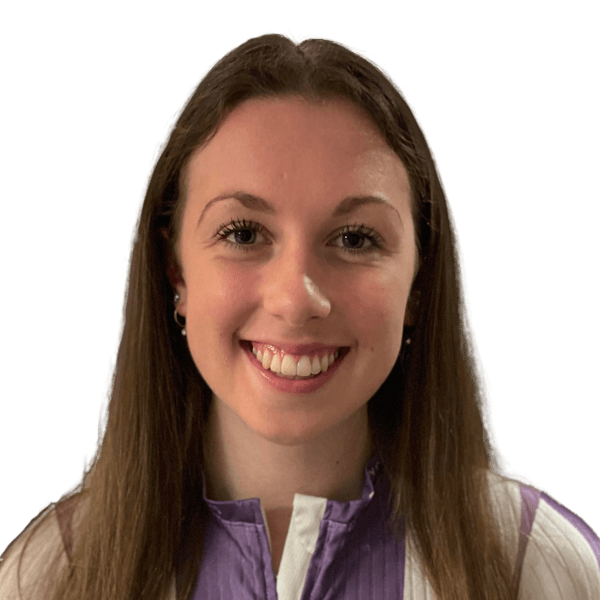 About me
Since I was 11, I have been racing my bike and have just finished my first season as a Junior where I have already competed for Great Britain (GB), travelled and raced all over Europe, been in the mix with elite women and continue to train 6/7 days a week whilst balancing my school work and other commitments. Competing at this level has allowed me to embrace and learn so much about me as a person such as constantly unlocking new levels of determination, grit and different ways of pushing myself. Alongside this I have learnt about diet and nutrition, discovering how to embrace the things we put in our body, how to balance the training so that I peak for my goals and the biological and physical makeup of my body – which has allowed me to identify my weaknesses and strengths.
Whilst studying at Ripon Grammar School for 6 years I have received exposure to the importance of working hard and developing vital skills needed to build my own career. I hope to apply these skills to a role within a team. Studying French has really helped me bridge a gap when racing abroad and I hope to take this even further, as well as learning more languages such as Deutsch and Spanish.
I give team results and bring a happy spirit to any group. My experience within racing and training with GB has allowed me to develop and practice the importance of working in a team to get a job done and I wish to take this even further. I was an apprentice with British Cycling from 2020-2021 and have now joined the junior academy for my last year as a junior. This allows me to race with the GB cycling team junior girls, develop my teamwork and expose me to a more competitive field as we travel to selective races both on track and road.
Representing my country, with the GB colours on my back and leading my teammates to the podium has to be my highlight of my cycling career so far, however it was in this moment that I really realised that that was only the start. I train to a level I am proud of everyday and alongside this I can balance a social life, study and work to get the grades I know represent me at school and travel all over Europe racing and not only finish but finish in the top 10 in a number of races against an international field. I recognise that dedication and full commitment is the way forward, it's all in or nothing and the amount of sacrifices I have made to get where I am is something every athlete has to acknowledge whilst also realising that racing my bike and pushing myself to the limit is what I love and want to do.
Climbing hills, breakaways, solo attacks and competing in time trials are my strengths along with long hours on the bike. I see myself as a strong endurance rider that can put the power through the bike when the pace picks up. I am willing to test my limits, work for the team in a domestic role when it's not my day and do everything I can to get a result when it is my day.
I was approached by Peter Georgi to ride for Liv Halo films for junior racing and will continue to ride for them when not riding for GB in 2023. This year I have raced in Belgium, Holland, France, UK and Spain both for Liv and GB. I have gained valuable experience this year and look to take this even further with podiums and wins next year after a hard winter block.
The team at Liv is an amazing environment to be in where I feel I can thrive as a rider but also with the team. I am really excited for the year ahead particularly with the races abroad and hoping to take this travel and experience further into my U23 racing career.
Favourite rider
Cecilie Uttrup Ludwig
Favourite race (you have ridden and want to ride)
Ridden – Bigkaikoloreak Junior womens Nations Cup
Want to ride – Tour de France femmes
Pre-race meal
Granola
Blueberries
Banana
Soya yoghurt