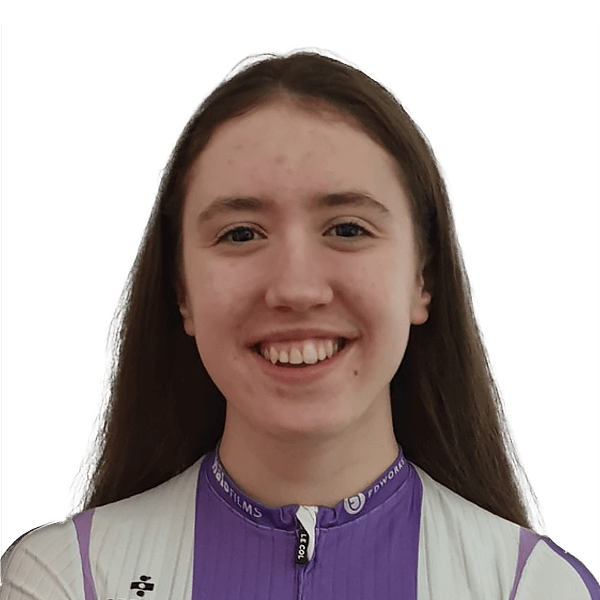 About me
My home county is Carmarthenshire, West Wales and I enjoy the challenges of training on the local roads and on the Welsh hills. I joined Liv Halo Films as an under 16 rider and I am excited to wear the Liv colours again this year. I am also a member of the Great Britain Cycling Team Junior Academy and Wales Junior Academy.
My highlight as a rider last year was to represent GBCT at the World Junior Road Race Championships in Wollongong, Australia. I also represented GBCT at Nations Cup races and at the European Junior Track Championships.
My focus this year is to continue to represent GB and Liv Halo Films and gain more experience, perform well, to learn and to develop as a rider which will prepare me for the next step in my career as a bike rider.
Results:
World Championships – 16th
European Track Championships – Elimination 3rd, Scratch 7th
Nations Cup, Piccolo Binda – 12th
Nations Cup Tour du Gevaudan – 12th on Stage 1
Junior British Road Race – 2nd
Junior British TT – 4th
British North West Under 23 and Junior Series Stage 3– 1st
Women's Cicle Classic – 6th
British National Road Series Overall Winner
Favourite rider
Marianne Vos
Favourite race (you have ridden and want to ride)
Ridden – World Championships
Want to ride – Tour de France Femmes
Pre-race meal
Pasta